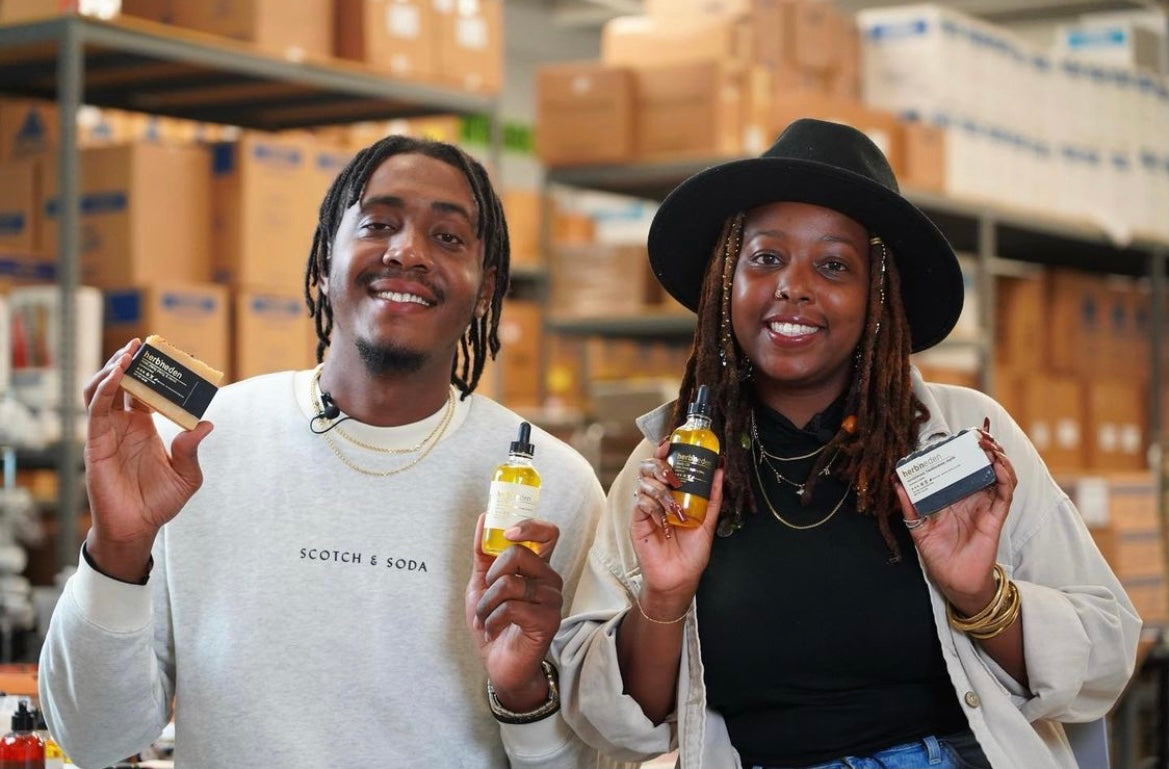 Proudly Black-Owned
The inspiration of Herb'N Eden stemmed from being involved in the farmer's market culture in Atlanta. We were introduced to that community through our internship at Urban Sprout Farms, which showed us a lifestyle of health and sustainability.
As people of color, we understand that there are many skin concerns that affect us on a daily basis. We want to provide natural skincare products that help all skin tones and all skin types to maintain health and a natural glow.
Through our tremendous growth, it's important for us to remain true to our formulas and provide quality products that work. We know Black-Owned businesses face challenges around funding and equitable partnerships. We feel eager for the opportunity to work with seasoned investors that are aligned in supporting the impact we want to have on the African-American community.
We strive to create more jobs for members of our local community as we continue to grow. We want to offer a quality work environment, ample opportunity and competitive pay.
Our all-natural products are plant-based, beneficial for all skin types, hand-crafted, and non-toxic. Since the beginning of civilization herbs have aided in self-healing, so let your soap be your medicine and your medicine be your soap.
- Terran, Co-Founder
We Care About